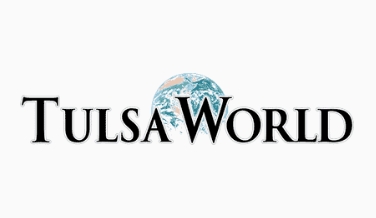 Mission Statement
A part of Lee Enterprises, the Tulsa World is a daily newspaper for the city of Tulsa, Oklahoma, and a primary newspaper for the Northeastern and Eastern Oklahoma.
Location
315 S Boulder Ave,
Tulsa, OK 74103
Visit Website
Tulsa World
The daily newspaper for Tulsa, Oklahoma since 1905.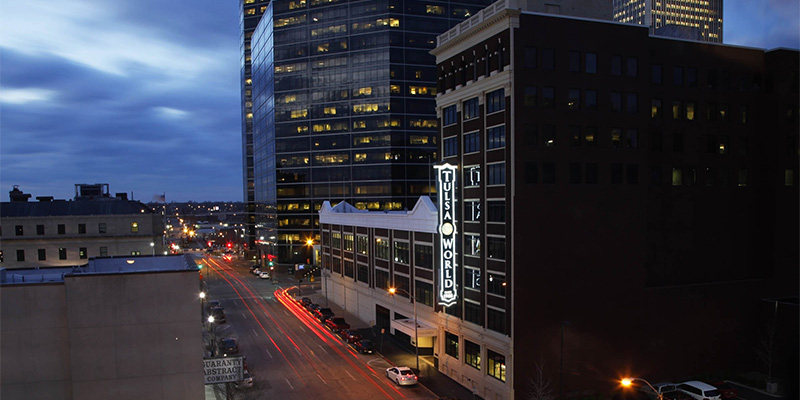 Longtime Friends & Media Partners
For years, the Tulsa World has been a trusted friend and media partner, allowing us to spread the mission and vision of Voices of Oklahoma throughout the state and across North America. In our time together, we've chronicled the legacies of some of their most influential journalists, editors, and executives, while they've provided invaluable media coverage to help us raise awareness of our efforts.
We treasure our ongoing relationship with the Tulsa World and look forward to many more years of working together to promote the culture and rich history of the state of Oklahoma.
The Impact of Tulsa World's Partnership
We're eternally grateful for their continued support and generosity. Made possible, in part, by their continued media support, we're creating the future of historical education in Oklahoma through:
Collecting and preserving the oral histories of influential Oklahomans
Offering the entire library of our oral histories & site content available for free
Making our resources easy for students & educators to find and use in their work
Become a Sponsor of Our Mission
By becoming an official sponsor, you help us preserve Oklahoma's history while creating a rich and fulfilling education for the next generation of Oklahoma's students.