Inspiring and Entertaining Stories from the Sooner State
The stories of a Oklahoma Broadcasters Hall of Fame member who knew the ins and outs of Payola because he was one of the ins, the Oklahoma Governor and Senator who was inches from death in WWII when a shell ripped through his tank, the long process that Jana Jae took on her first step to becoming a star, how Ed Taylor "handled" his fellow cable television pioneer Ted Turner, the raw male prejudice against female lawyers a future member of the bench overcame, and how LBJ's chief of staff dared to ignore the President's orders.
That and more in Voices of Oklahoma, Volume II.
The Perfect Gift
Surprise the student, teacher, or history buff in your life by giving them the gift of Oklahoma's most influential voices.
A Great Gift For...
History Lovers
Teachers
Students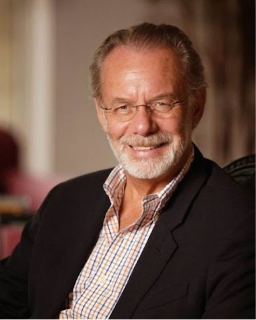 About John Erling
Following his retirement from his top-rated morning radio talk show on Tulsa's KRMG, John Erling hardly rested on his laurels (which included induction into the Oklahoma Broadcasters Hall of Fame). After a three-year sojourn in advertising, he turned his attention to two of his first interests: Oklahoma history, and how oral history could contribute to Oklahoma History. The result, in 2009, was the founding by Erling of VoicesofOklahoma.com, a website (and now a podcast and two books) that includes interviews with Oklahomans from all walks of life—from statesmen (and women) to entertainers, and from sports heroes to unsung heroes of World War II. The success of VoicesofOklahoma.com is demonstrated by its continued growth, its wide acceptance by both teachers and students, and Erling's induction into the Oklahoma Historians Hall of Fame.
Give the Gift of Oklahoma History
Celebrate the legacy of Oklahoma's most influential voices and the history of our great state.