Remembering Clayton Vaughn
March 8, 2021 | By Voices of Oklahoma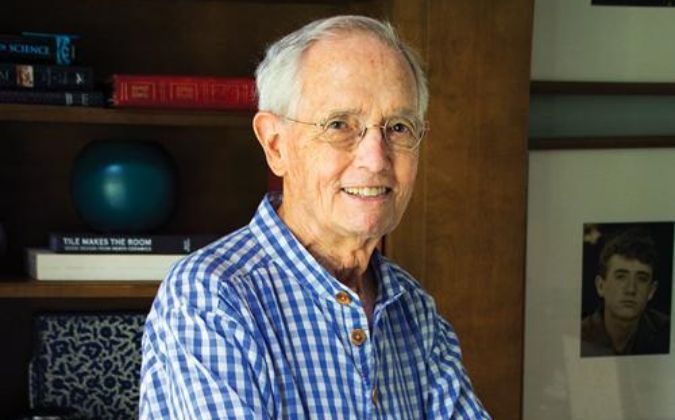 As a widely respected news broadcaster, Clayton was the face of KOTV News three separate times over nearly half a century.
During his career, he reported from nine national political conventions, traveled to Vietnam to report on area military servicemen and women, anchored from the Oklahoma City Federal Building bombing site, presided over scores of political debates, and interviewed people from all walks of life.
When he worked for KABC TV Los Angeles, Clayton talked about Bob Hope:
"Mr. Hope, da-da-da-da-da, what do you think?" And he said, "Well, Clayton." Whoa! And then I realized that I was his local news guy. He knew my name because I was on television. I was just simply stunned at that. And I've never been able to deal with the celebrity part, even at the local level, very well. I've never been comfortable with it."
Clayton was 86 when he died March 3, 2021. He has a way of expressing himself which makes this oral history fascinating. You must listen to all the chapters or read the transcript!
Thank you for listening and for sharing Clayton's story with your friends and, in particular, young journalists.