Remembering Frederick Drummond
October 20, 2020 | By Voices of Oklahoma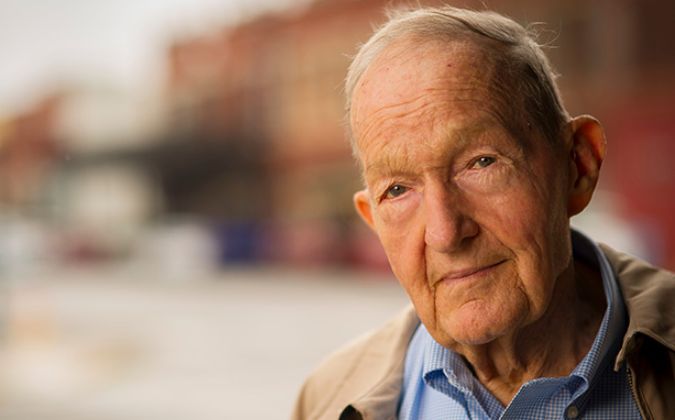 "Come trade with me". Those are the words that brought the Drummond family to Oklahoma and Osage County. No one understood the family legacy more than Fredrick Ford Drummond, a third generation rancher, who walked among pioneers as a child. He paid homage to the family legacy by carrying on the family business and becoming one of many Oklahomans who worked to keep the state's heritage alive.
"Well, I'd say it's been a wonderful trail to go down. I've made a lot of friends, met a lot of people. The camaraderie is good, it's been good to me and I hope I've been good for it. But I'll tell you what, I think most of the ranchers that I know of, they want to leave their ranches better than they got them. They all want to try to leave the world a little better off than it was before they came."
Fred was 89 when he died October 18, 2020. Fred's oral history was recorded March 30, 2009 and was one of our first recordings. Among many topics, Fred talked about the Drummond family coming to Oklahoma, ranching, cowboys, his work with the Nature Conservancy, and the Boy Scouts.
Listen to Fred's interview on our website, or here to listen as a podcast.
Thank you for listening and for sharing these stories.