Remembering Maxine Horner
February 10, 2021 | By Voices of Oklahoma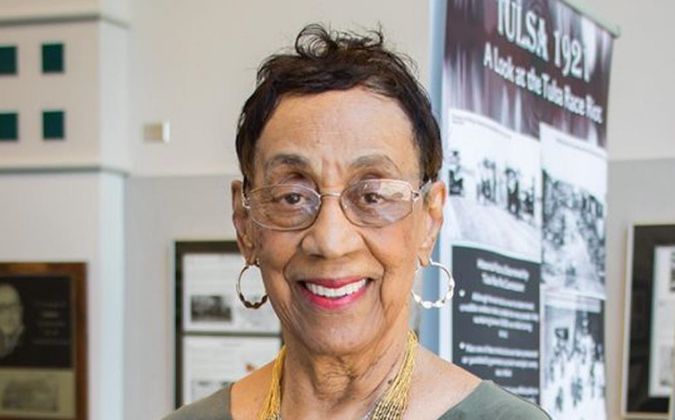 "You do not drink from that fountain at all…"
Maxine Horner was one of two African American women to serve in the Oklahoma Senate. Of the many bills she sponsored her highlight piece of legislation was the OHLAP bill known as Oklahoma's Promise. Some of the students receiving financial aid from this bill went on to serve in the Oklahoma Legislature. She was inducted into the Oklahoma Women's Hall of Fame in 2007.
Despite all her success, Maxine carried memories of discrimination.
"The train station, I remember my first ride at the depot. I thought that was so surreal that the Oklahoma Jazz Hall of Fame would be in a place that once upon a time I went in there as a young teen, going away to school, and then there was a fountain that said, "Colored," and then there was a fountain that said, "White." And of course, my instructions from my parents were that you do not drink from that fountain at all. They would pack your lunch and all that kind of stuff if you were making those trips."
Maxine was 89 when she died February 7, 2021.
In her oral history, Maxine talked about her political career, the challenges of growing up in the fifties, and her son-in-law. Also available on our podcast.
Thank you for listening and for sharing her legacy with your family and friends.