Remembering Jay O'Meilia
April 5, 2022 | By Voices of Oklahoma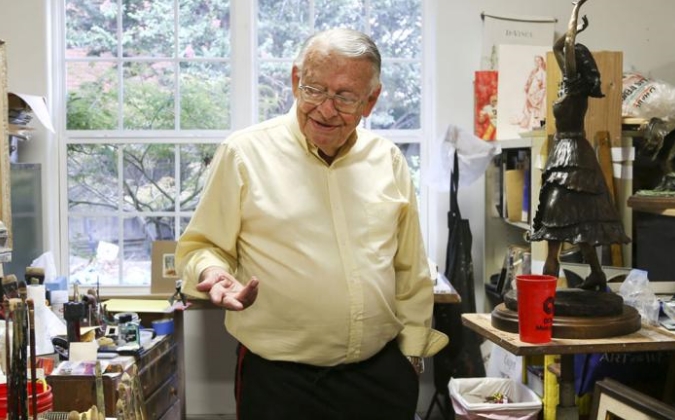 Jay O'Meilia was highly regarded for his artistic depiction of professional and collegiate football, particularly the University of Oklahoma.
Philip Jay O'Meilia was born in 1927 in Tulsa, Oklahoma. Between military stints during WWII and Korea (serving as a Navy artist), he attended the Art Students League in New York and the Chicago Academy of Fine Art
O'Meilia's work has been displayed in galleries and museums across America, including the Smithsonian Institution, the National Academy of Design in New York, and the National Cowboy & Western Heritage Museum in Oklahoma City. His sculptures, paintings, serigraphs, and prints are in the permanent collections of more than 500 private and corporate organizations worldwide.
In 1965, he won first place in a national competition sponsored by Abercrombie & Fitch for his painting Night Baseball, which began his rise to prominence as one of the country's finest sports artists.
Jay died January 26, 2022, at age 94.
Thank you for listening and for sharing Jay's story with your friends, especially young, aspiring artists.